THE TEAM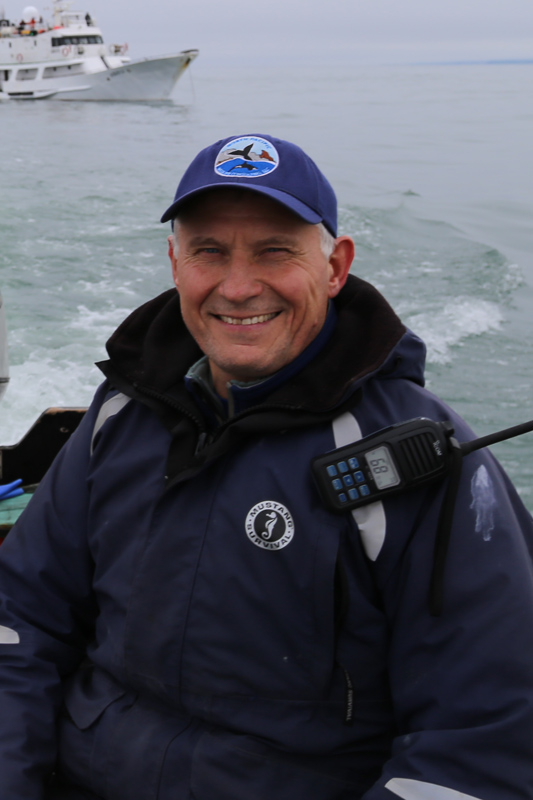 Dr. Vladimir Burkanov
Chief Scientist
Master's Degree in Marine Mammal Studies in 1980 at the Kirov Agriculture Institute, Russia.
Ph.D. in Environmental Studies and Ecology of Marine Mammals in 1990 from the All-Union Research Institute of Evolution, Ecology and Morphology of Animals of the Academy of Science of USSR in Moscow
Before starting NPWC with Mr. Calkins in 2002, Dr. Burkanov worked for the Federal Committee of Fisheries of Russia in the Kamchatka region on the conservation of marine mammal and fish resources, and the collection of fisheries data. Additional to these duties, he was involved in the development of the Russian satellite vessel monitoring system, and oversaw fishery regulations and fishery enforcement in the Russian Far East, including the Bering Sea. He served as a member of the Russian Far East Fishery Management Council (1995-1999) and the Scientific-Advisory Council on Marine Mammals of the Interdepartmental Ichthyological Commission of Russia (1984 to present). He has been a member of the Russian Marine Mammal Council since it was formed in 1995, the Society for Marine Mammalogy since 1993 and IUCN Pinniped Specialist Group since 1992.
Vladimir's specific areas of expertise include marine mammal ecology, conservation, and fishery management in the Far-East Seas of Russia. Additionally, he focuses on the distribution, abundance, and conservation of marine mammals in the North Pacific with a primary emphasis on Steller sea lions, ice-associated seals, sea otters, walrus, and harbor seals.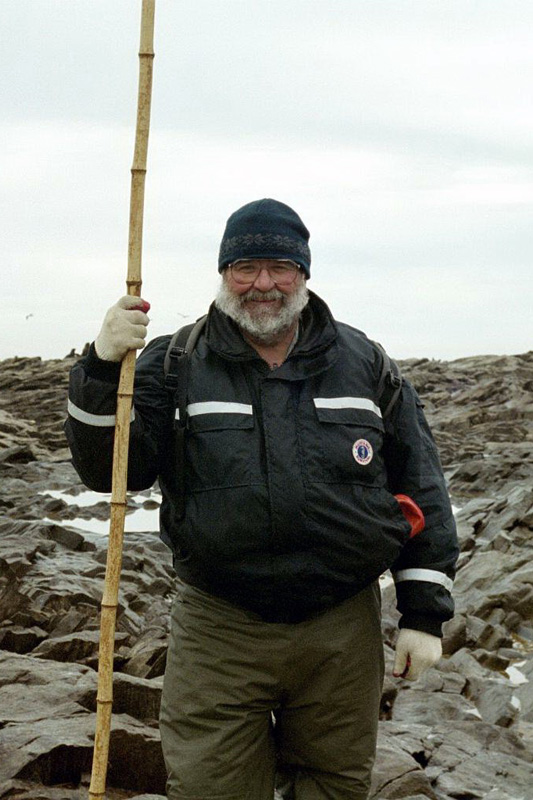 Mr. Donald Calkins
Managing Director
Master's Degree in Wildlife Management in 1972 from the University of Alaska, Fairbanks, writing a thesis on The Ecology of Sea Otters in Prince William Sound, Alaska.
Don worked as wildlife biologist for the Alaska Department of Fish and Game (ADFG) until he retired in 1998. While at ADFG he was the lead investigator on Steller sea lion research, conducted investigations on harbor seals, beluga whales and sea otters. He also led the State's efforts to determine damages to all wildlife following the Exxon Valdez oil spill in 1989. After his retirement from ADFG he was the Steller Sea Lion and Northern Fur Seal Program Manager for the Alaska SeaLife Center in Seward, AK. Presently he spends his full time as NPWC Managing Director.
Throughout his career Don has maintained an interest in the marine environment of the North Pacific Ocean with special attention to the ecology of marine mammals. He is internationally recognized as an authority on the biology and ecology of Steller sea lions. Don has served on both NMFS Steller Sea Lion Recovery Teams. He has participated in and coordinated joint US/Russian studies on Steller sea lions since 1979 and is a member of the Marine Mammal Working Group Steering Committee under the US/Russia Environmental Agreement, Section 02.05-61. In 2010 he was appointed as a lifetime member of the Marine Mammal Council, Russia.